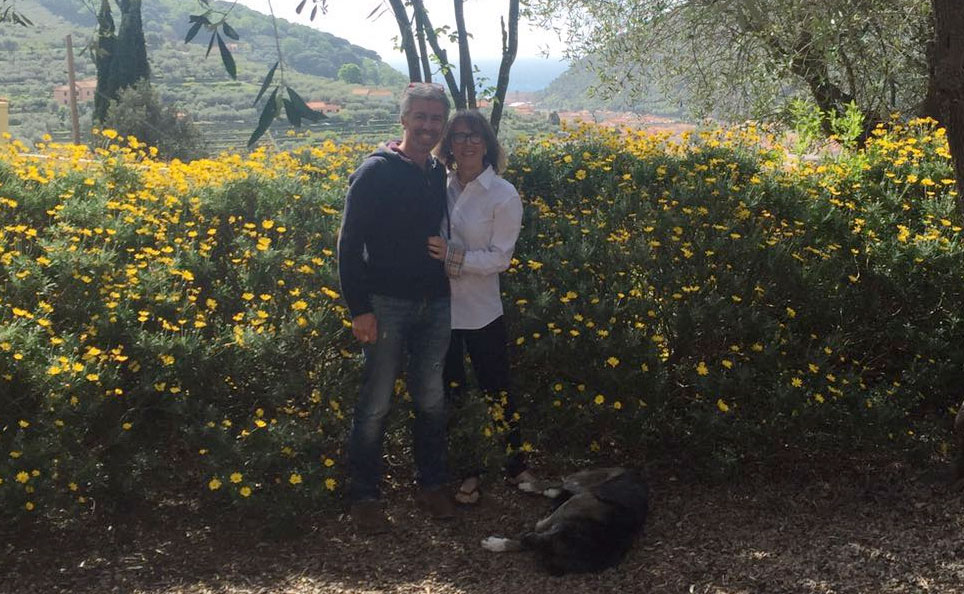 A historical house found within the green hills of Finale Ligure, surrounded not only by olive trees but also tangerine, lemon, orange and grapefruit trees. We offer panoramic views of the sea, mountains, castles and churches of the Finale area, a territory rich in history and charm.
1 km away from us are the world famous climbing walls of Finale Ligure, where you can go climbing all year long thanks to the mild climate.
The entire area is a paradise for trekking and mountain biking, with hundreds of tracks to be discovered close to the sea, in the hills and in the mountains.
Very close to us, within walking distance, you can find Finalborgo, Castel San Giovanni, Castel Govone, and Nostra Signora di Loreto, also known as the church of "Cinque Campanili" (five towers).
Within the local vicinity are 4 villages which you can visit, 3 of which are classified as being amongst the most beautiful villages in Italy: Finalborgo, Borgio Verezzi, Noli and last but not least, Varigotti.
For those who like the seaside, Finale Ligure is considered one of the pearls of the Riviera di Ponente.
In some designated areas pets are also welcome.
With us, you will experience the natural Italian lifestyle. You will wake up to enjoy our rich breakfast, of coffee, tea, cakes, and freshly picked fruit (which you can even pick yourself!).
Outdoors, you can find in our gardens a historical Carrubo tree, that is hundreds of years old!
Also available for you to enjoy is our swimming pool, which is open from 08:00 to 19:00. Breakfast can be enjoyed also at the tables outside and in the evening you can have a drink under the the pergola.
We gladly accept, in specific rooms, one dog per family, as long as it is properly cared for.

BEST SERVICES FROM OUR RESORT
Activities at Ai Cinque Campanili
Sport climbing: some of the most beautiful cliffs are within walking distance

Possibility to reach the shuttle meeting points by bicycle

Mountain biking on the most exciting trails in the Finale Ligure's area

Swimming pool and sauna with us

Easy access to the beaches
Trekking: we are on some of the most popular routes described in the guides

In a 15′ walk you can reach Finalborgo, one of the most beautiful villages in Italy

Shuttle services organized by the Municipality in summer

Possibility of boat trips

Access to riding stables for horse riding
Where We Are
Find out how to get to our resort
Where We Are
Contrada Bolla 26, Finale Ligure (SV)
Call
For any questions or information we'll be happy to help you
Call
Mobile +39 392.2257988
Write an e-mail
For info and reservations please write us an e-mail
Write an e-mail
Email info@5cam.it